Daily Marijuana Use And Highly Potent Weed
Weed use is taking off as more states move to legalize it. And with all the buzz over medical marijuana, it's starting to gain an aura of healthfulness. But there are some serious health risks associated with frequent use. One of the more troubling ones is the risk of having a psychotic episode.  
Utah gears up to implement nation's lowest DUI limit
New Year's Eve revelers in Utah could find themselves with more than a hangover as 2019 dawns. If they drink and drive, they could end up on the wrong side of the nation's newest and lowest DUI threshold.
The 0.05 percent limit goes into effect Sunday, despite protests that it will punish responsible drinkers and hurt the state's tourism industry by adding to the reputation that the predominantly Mormon state is unfriendly to those who drink alcohol. The state's old limit was 0.08 percent, the threshold in most states.
The National Transportation Safety Board also backs the change, and many in the hospitality industry worry that other states will follow suit. Utah was among the first to adopt the now-standard 0.08 threshold decades ago, and lawmakers in four states — Washington, Hawaii, Delaware and New York — have floated measures to lower their DUI limit in recent years. None has passed. 
ABOUT JUUL AND NICOTINE ADDICTION  
1. JUUL has a higher nicotine content than many other e-cigarettes.
2. The ability to hide JUUL enables frequent use.
3. Kids are attracted to flavored e-cigarettes and believe they are less harmful.
4. Kids are attracted to flavored e-cigarettes and believe they are less harmful.

2 Million U.S. Teens are Vaping Marijuana
E-cigarettes typically contain nicotine, but many of the battery-powered devices can vaporize other substances, including marijuana. Results published Monday mean 2.1 million middle and high school students have used them to get high.
The rise in teenagers using e-cigarettes has alarmed health officials who worry kids will get addicted to nicotine, a stimulant, and be more likely to try cigarettes. Last week, the Food and Drug Administration gave the five largest e-cigarette makers 60 days to produce plans to stop underage use of their products.
Synthetic Pot Seen as a Public Health Danger
What is synthetic marijuana and why is it so dangerous?

E-Cigarette Sales Have Surged Immensely in the U.S.  As questions swirl about the devices' impact on health, the e-cigarette business has boomed.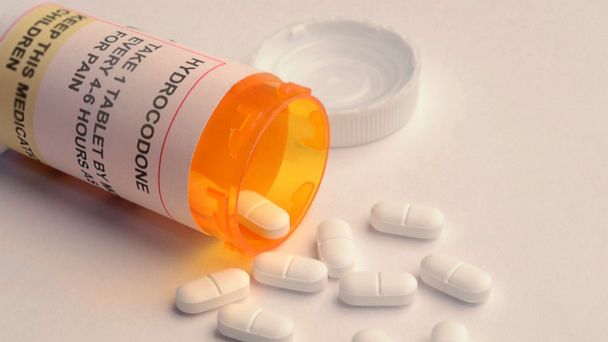 Opioid Prescriptions Remain High,
Especially in Elderly With Chronic Pain
Opioid prescriptions remain high despite increased awareness of the opioid epidemic and awareness of the drugs' risks, a new study finds.
The Worst Drug Crisis in American History
The worst drug crisis in America's history — sparked by OxyContin and later broadening into heroin and fentanyl — has claimed hundreds of thousands of lives, with no signs of abating. Just this spring, public health officials announced a record: The opioid epidemic had killed 45,000 people in the 12-month span that ended in September, making it almost as lethal as the AIDS crisis at its peak.

June, 2018  
A New Wave Of Meth Overloads Communities Struggling With Opioids
What we have in America is a Polysubstance Epidemic.
The Opioid Crisis is now compounded by the resurgence of methamphetamine use, an addiction that's even harder to treat, and can lead to troubling, violent behavior.
In the 2000s, the last time meth use surged across the country, people would often "cook" meth in toxic and explosive labs typically set up in bathrooms, kitchens or abandoned buildings.
In response, Congress enacted the Combat Methamphetamine Epidemic Act in 2006, which regulated the sale of certain over-the-counter drugs, like pseudoephedrine, used in cooking meth. Meth use declined, seizures by law enforcement fell, and meth labs started to disappear.
Now, meth is back, and not just in Ohio. Communities around the country are raising the alarm.
The Drug Enforcement Administration confirms that Mexican drug dealers have taken over the market for meth in the U.S.