30 Years After Getting Sober, I'm Ready To Recover Out Loud
HUFFPOST PERSONAL
By Chris Wayne, Guest Writer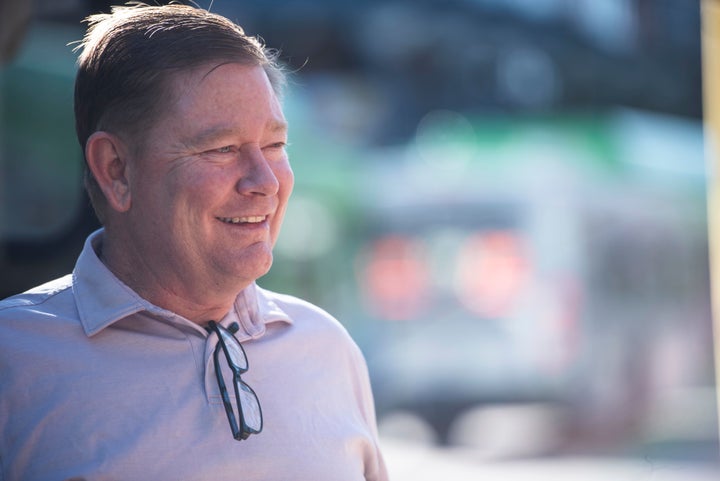 Fighting a war on drugs by focusing exclusively on supply is an inherently flawed concept. Today, in the debate over a wall along our southern border, we hear nothing about a real threat to our national security ― the "humanitarian crisis" that exists on our street corners, in our classrooms, boardrooms and, for many of us, right in our homes.
Where are the billions of dollars for this crisis, a true national emergency that is claiming over 72,000 lives via drug overdose per year, destroying families, and leaving too many children without their mothers, fathers, brothers and sisters?
To end this crisis, we need to focus on recovery. We must set aside the countless prejudices in our health care and judicial systems and within so many of our social networks. This may sound grand, or naïve, or intellectually "squishy," but tackling addiction effectively will require a truly comprehensive approach, the objective of which will be to allow and encourage every person in this country now suffering from addiction to begin their own journey to wellness. 
Lost within the narrative of the current addiction crisis are stories like mine: people who have risen from a seemingly hopeless state to live productive lives full of purpose. Recovery is possible, and the necessary support systems needed to sustain recovery should be available, on demand, in every city and town across the U.S.
Editor's Note: Chris Wayne, who died suddenly on Jan. 14, was a dear friend of HuffPost ― and of mine. I got to know Chris when we hired his company, Peak XV, to produce HuffPost's two Listen to America tours in 2017 and 2018, during which we crisscrossed the country to listen to everyday Americans tell us their most urgent concerns for their families and the country. Chris not only ensured these projects ran flawlessly; he all but literally held my hand when I needed it most. He showed me how to keep a cool head even in times of crisis, how to ask for help (which I am definitely not good at), and how to be a reasonable and thoughtful leader on the road. He was open and sensitive and empathetic, and I trusted him completely. I was crushed by the news of his death ― I had so many plans for us this year and next. But I am grateful he left us this story about his recovery and his 30-year sober anniversary so that HuffPost readers can get a sense of who Chris was, in his own voice. He was a wonderful person, and his impact will be felt at HuffPost for a very long time.
—Hillary Frey, Executive Editor, HuffPost